First off, there already is a built-in workflow for adding a new virtual disk so this isn't exactly groundbreaking knowledge, but I think it is helpful to understand how it is constructed. Furthermore, most of the existing posts and community articles out there assume way too much about ones knowledge of reading the API guide and understanding what is needed.
So let's boil it down to only what you need to know to create default, commonly used virtual disks. If you want more advanced configurations this should give you a good starting point. Knowing the basics makes it way it is easier to edit and change.
I will write this post on adding a new virtual disk and next I will write one on removing one.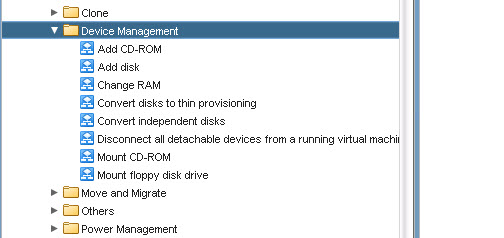 Continue reading "Creating a new Virtual/Hard Disk with vRealize Orchestrator"