A customer pinged me the other day and said they could not see a volume on their ESXi host. Running ESXi version 6.5. All of the normal stuff checked out, but the volume was nowhere to be seen. What gives? Well it turned out to be the LUN ID was over 255 and ESXi couldn't see it. Let me explain.
The TLDR is ESXi does not support LUN IDs above 255 for your average device.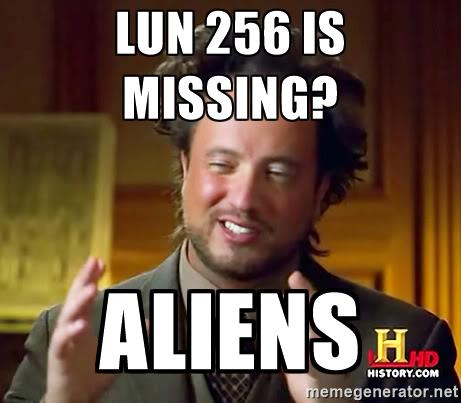 *It's not actually aliens, it is perfectly normal SCSI you silly man.