In the VMware Pure PowerShell module (PureStorage.FlashArray.VMware) there is a default array connection stored in a global variable called $Global:DefaultFlashArray and all connected FlashArrays in $Global:AllFlashArrays. The VMware/Pure PowerShell module automatically uses what is in the "default" variable.
The underlying "core" Pure Storage PowerShell module (PureStoragePowerShellSDK) does not yet take advantage of global connections. So for each cmdlet you run, you must pass in the "array" parameter. For example to get all of the volumes from an array: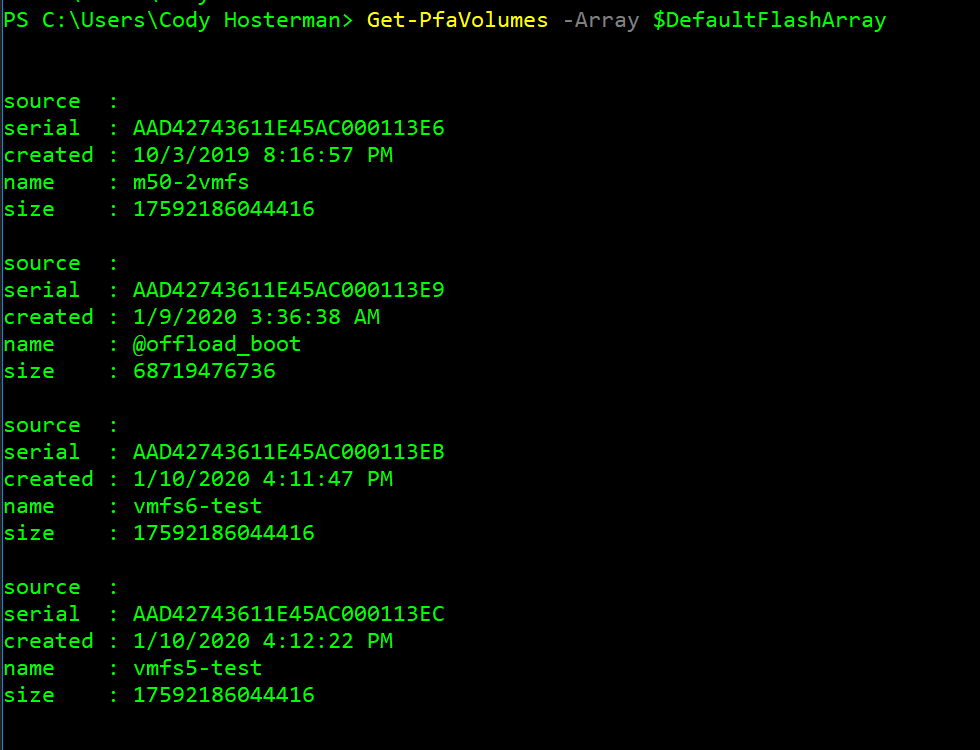 Kind of annoying if you are interactively running commands and only have one array connection you care about (or one that you primarily care about).
Continue reading

"Default FlashArray Connection With PowerShell"