So this one was driving me a bit nuts. In short, I was provisioning resources in vRA using XaaS (Anything as a Service) via vRealize Orchestrator workflows. In some situations the action items appeared for a given item type, and in other situations it did not for that same item type. Let me explain…
The resource in question is, in this case, a FlashArray snapshot. But that being said, it doesn't really matter. Any custom resource will behave this way.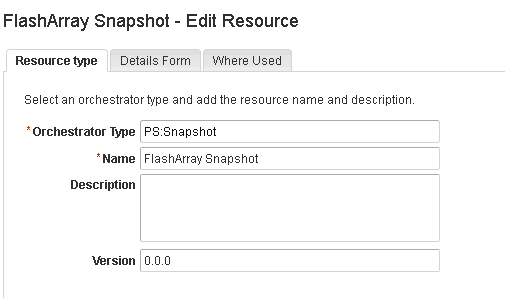 I also have some custom actions assigned to that type of resource (a FlashArray snapshot). So once I "own" that item in vRA I can do stuff to it (restore a datastore, create a new datastore, etc.).

So i noticed that some of my snapshots didn't have all of my custom items assigned to it. Some did. Some didn't. I had no idea why. Continue reading "Missing Actions for Specific vRealize Automation Custom Resources"