With the release of Purity 6.3, Native FA File replication has been added to the Pure Storage FlashArray™ software. This adds an often important feature to the FA File folder redirection solution I wrote about last year. Pure Storage is referring to this feature as ActiveDR for File Services.
ActiveDR for File Services is a useful feature if you've set up or are going to set up folder redirection on FA File and you would like the file data to be replicated asynchronously to a different array, whether that FlashArray hardware is at the same site or a different one. This feature is included with FlashArray.
This allows you to use your FlashArray for native block and file workloads that need the protection that replication provides and allow you to benefit from the great data reduction rate that FlashArray is known for with those replicated file sets.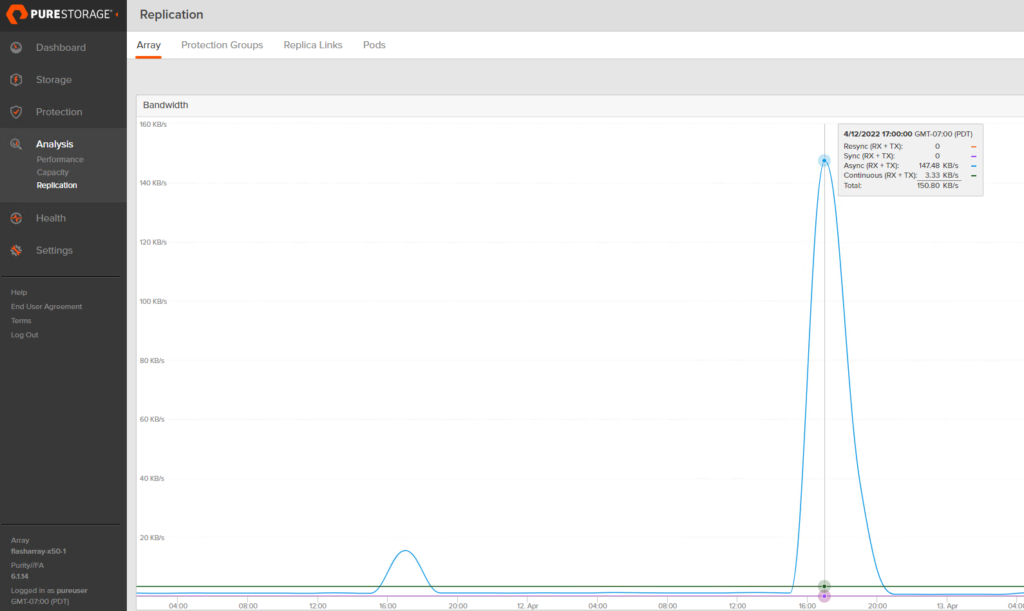 Now, if you lose a site or an array for some reason, the file workload you have hosted on FA File can be recovered natively on FlashArray easily and quickly.
There are some differences between file and block workloads when it comes to ActiveDR replication. You can read more in the ActiveDR for File Services section of this Pure KB.