Note: This is a guest blog by Kyle Grossmiller. Kyle is a Sr. Solutions Architect at Pure and works with Cody on all things VMware.
As we've covered in past posts, VMware Cloud Foundation (VCF) offers immense advantage to VMware users in terms of simplifying day 0 and 1 activities and streamlining management operations within the vSphere ecosystem. Today, we dive into how to use the Pure Storage leading vVols implementation as Supplemental storage with your Management and Workload Domains.
First though, a brief description of the differences between Principal Storage and Supplemental Storage and how it relates to VCF is in order to set the table.  Fortunately, it is very easy to distinguish between the two storage types:
Principal Storage is any storage type that you can connect to your Workload Domain as a part of the setup process within SDDC Manager.  Today, that's comprised of vSAN, NFS and VMFS on Fibre Channel, pictured below.  We've shown how to use VMFS on FC previously.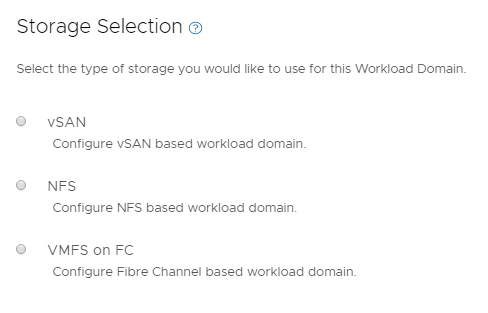 Supplemental Storage simply means that you connect your storage system to a Workload Domain after it has been deployed. Examples of this storage type today include iSCSI and the focus of this blog: vVols.
Continue reading

"Extending vVols to VMware Cloud Foundation"